Who is Breuss Consulting?
[su_divider top="no" divider_color="#e31836″ link_color="#434543″ size="1″ margin="10″]
Breuss Consulting and partners have created and facilitated development programmes for more than 40 years combined. We've designed and evolved successful blended learning experiences through high quality, technology systems and partnering with top consultants allowing for our programmes to be global, scalable, consistent and impactful.
At Breuss, we create and deliver leadership development programmes to global organisations in the form of facilitation, coaching and consulting with an array of experience in the US, Europe and Asia Pacific. We bring a unique learning approach to our clients as we:
Partner and collaborate with experts across the globe
Offer our elite technology platform with high quality, professional, virtual products
Deliver blended learning with the Inside-Out as the foundation for everything
Breuss Consulting is the cutting edge of leadership development.
Company Leadership and Partners
---
Katherine Breuss
Founder and Director, Breuss Consulting Pte Ltd
Founder and Director, Breuss iLearn
Founder and Director, Vidapp
Katherine has been working over the past 20 years within corporates, banking institutions, as an executive coach, facilitator, consultant and entrepreneur delivering high quality products and services to CEOs, directors, vice presidents, high potential managers, associates and graduates.[su_spoiler title="Expand" icon="chevron-circle"]Emanating from Katherine's experience at Goldman Sachs in London, Breuss Consulting was founded in Singapore in 2004 with the focus to uncover the commercial talent and potential within all her clients.Whilst working at Goldman Sachs International, the Equity Research department grew from 50 to 200 within a year and along with it a necessary organisational change from a silo-based to a team-oriented and mentoring culture. Katherine managed stakeholders, coached directors, delivered feedback and created and implemented the necessary development programmes to ensure a successful transition and commercial way forward. Leveraging her experience and skills, Katherine has teamed up with the best consultants and coaches across the globe to deliver the online platform for professionals – Breuss iLearn – delivering the fundamental business skills necessary to have a successful career. The approach used focuses first and foremost on the inside-out understanding, and with this model, outcomes are delivered through insights giving the individuals less to do whilst generating a strong and lasting effect that increases over time. This not only promotes self-awareness and a greater understanding of others, but also creates leaders that are influential, inspirational and highly successful[/su_spoiler]
---
Wilhelm Hast
Director, HAST Utveckling
www.wilhelmhast.com
Consultant, Trainer and Mentor/Coach for Managers and Executives. Lives in Gothenburg, Sweden. Has worked more than 20 years training and developing individuals and groups in the field of leadership, communication and personal effectiveness.
[su_spoiler title="Expand" icon="chevron-circle"]Wilhelm and his team has had the pleasure of working in countries like Sweden, Norway, Denmark, Iceland, Finland, Scotland, England, France, Spain, Czech Republic, Poland and Singapore – delivering top-notch training to managers and employees in international companies.Wilhelm inspires people to reach excellence with regards to their leadership, communication and ability to produce results. This often includes the teams, which the individuals belong to or lead. Wilhelm's passion is the art of evoking powerful insights into the nature of human behaviour and performance, rather than merely presenting theory and models. He has lectured at the Department of Educational Sciences at Uppsala University and at the MBA programme at Stockholm School of Economics. He has worked with training and development since 1989, in roles as Trainer, Programme Director, Sales Manager and Business Area Manager, for example at the Competence Development Centre at Cap Gemini, Stockholm. Since starting his own company, HAST Utveckling, in 2001, it has developed managers in more than 25 % of Sweden's 100 largest companies.[/su_spoiler]
---
Jamie Smart
Coach and Consultant
www.jamiesmart.com
Jamie Smart is an internationally renowned writer, speaker, coach and consultant. He shows individuals and organizations the unexpected keys to clarity; the ultimate leverage point for creating more time, better decisions and meaningful results.
Get Jamie Smart's CLARITY book now!
[su_spoiler title="Expand" icon="chevron-circle"] Jamie is a gifted speaker, equally engaging in front of large audiences and more intimate groups. He's passionate about helping individuals and businesses to deepen their understanding of Innate Thinking® and to create the results that matter to them. In addition to working with a handful of coaching clients and leading selected corporate programmes, Jamie runs professional development workshops for business leaders, trainers, coaches and consultants. He has appeared on Sky TV and on the BBC, as well as in numerous publications including The Daily Telegraph.
In 2003, Jamie started the company Salad, quickly growing a tribe of over 80,000 people who devoured his articles and personal development products. Salad soon became the world's leading NLP product business, and he was acknowledged by his peers as one of the world's finest trainers. Then, in 2008, Jamie shifted his focus to a new paradigm, the principles of Innate Thinking®. He stopped teaching NLP and in 2012, sold Salad. Prior to starting his own business, Jamie led multi-million pound organizational change programmes and was also brought in as a troubleshooter to rescue struggling projects. His client list includes the Guardian newspaper, Sweet & Maxwell, Payzone and Dun & Bradstreet.
Jamie lives in London. When he's not working, he loves travelling, walking, drinking coffee and exploring. For more details about Jamie's corporate and professional development services, as well as full contact details, see the previous Innate Thinking® section.
Get Jamie Smart's CLARITY book now just click one of the links below: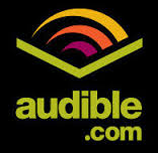 [/su_spoiler]
---